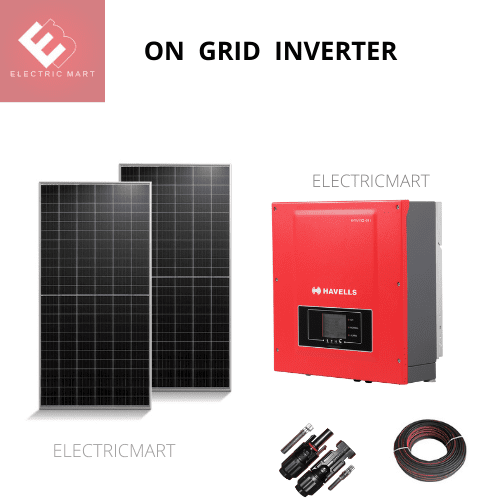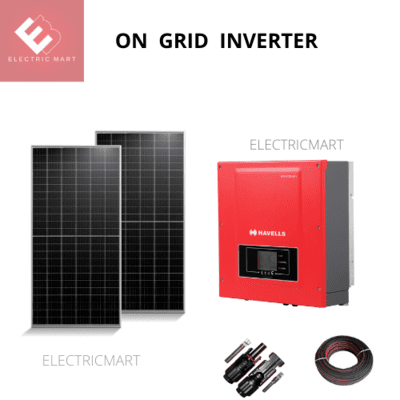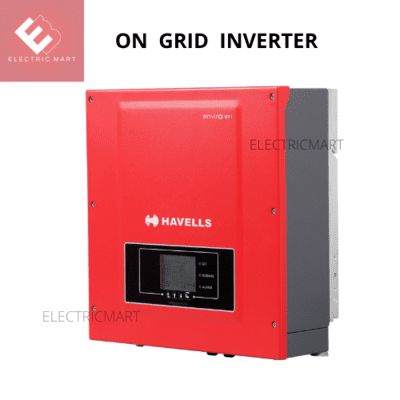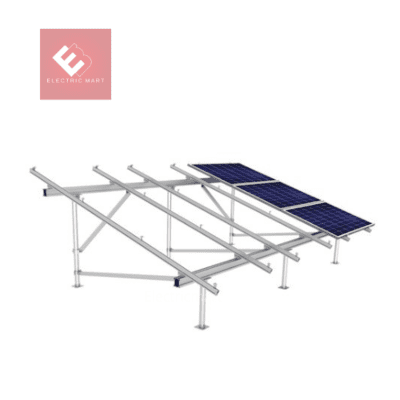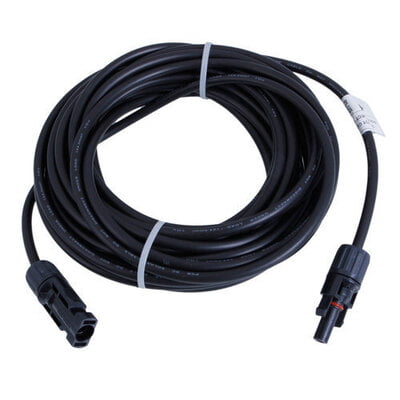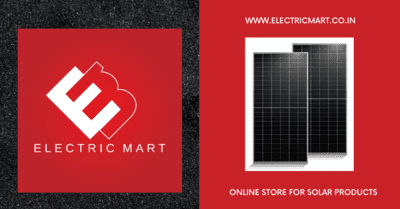 2 KW ON GRID SYSTEM - STRING INVERTER MONO
Rs.130,000.00
Rs.150,000.00
A 2 kW grid tied system will generate 9-12units per day based on climatic conditions.
Havells India Limited is a leading Fast Moving Electrical Goods (FMEG) Company and a major power distribution equipment manufacturer with a strong global presence. Havells enjoys enviable market dominance across a wide spectrum of products, including Industrial & Domestic Circuit Protection Devices, Cables & Wires, Motors, Fans, Modular Switches, Home Appliances, Air Conditioners, Electric Water Heaters, Power Capacitors, CFL Lamps, Luminaires for Domestic, Commercial and Industrial Applications.
Efficiency

Efficiency of 98%
Online Monitoring system
Helps in monitoring the system online , triggering information about system generation and performance
Warranty
10 Year Warranty
We offer all types of custom solutions based on your requirements. Request a site survey to get your roof assessed by our solar experts.
SOLAR PANELS - MONO PERC 04 PANELS
SOLAR INVERTER - HAVELLS / POLYCAB - 2KW
Havells Solar PV module: 325 Wp, multi crystalline Silicon, Module mounting structure ,
Array Junction Box,
Grid Connect Solar Inverter with Remote Monitoring,
AC Distribution Board, 4 Sq.mm. XLPE Cu.cable (Array Interconnection & to Inverter), 4 Sq.mm. XLPE Cu.cable,
Earthing Kit, Earthing Wire & GI Earth Strip,
Lightning Arrestor and Installation Kit
ONLINE MONITORING SYSTEM AND NET METERING EXTRA *