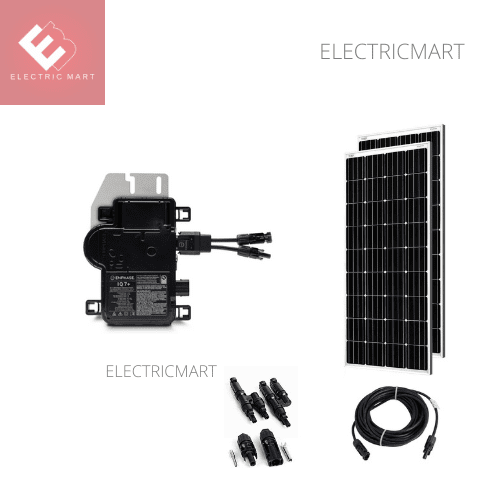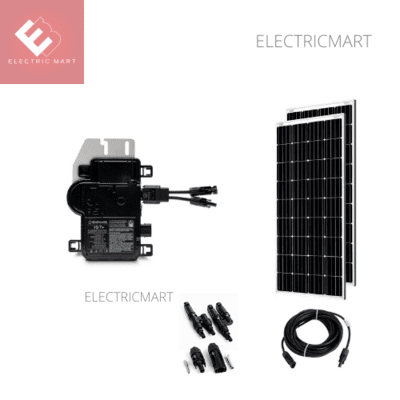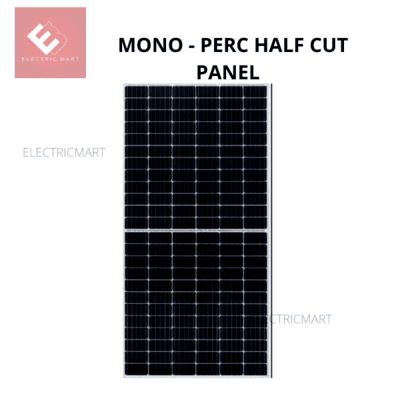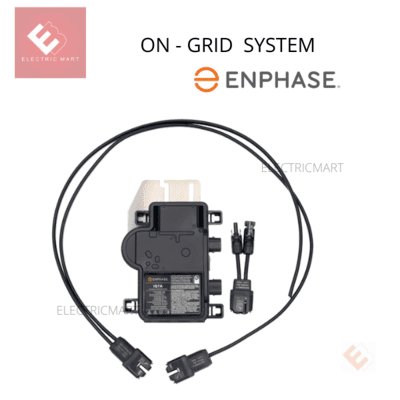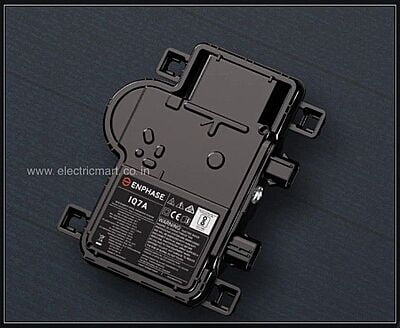 5KW ON GRID SOLAR SYSTEM - AC MODULE 3PHASE
Rs.349,000.00
Rs.400,000.00
5 KW GRID CONNECTED AC MODULE - WAAREE / PANASONIC /VIKRAM SOLAR PANELS
5KW (540W) solar power generating system using the world's latest technology in a solar panel called Solar AC Module.

A 5kW Waaree/Vikram solar system generates 20-25 units a day from morning 9 am to 5 pm which is sufficient to run Light , Fan Refrigerator, Motor, Television, CCTV during the day from small 3-4 bhk home.

Enphase energized complete solution to generate 5 kW power, and 20-25 kWh energy everyday.




On-Grid (Grid-Tied) Solar System :

A solar system which works with the grid is called on-grid or grid-tied solar system, there are three components in this system, such as

#1. Panels, (Mono- Perc half cut )

#2. Inverters, (Microinverters)

#3. Installation Kit

Advantage :

Generate power for your home usage and Export Excess electricity to TNEB.
4 years payback time and free electricity for next 20 years

Disadvantage :

Does not come with backup, the system does not work when there is a power cut.

Product Overview

Solar Panel

540 Watt Mono perc Module - Half cut

(Waaree ,Vikram , Renewsys) - 9Nos

Space required

480 sq.ft. + Maintenance space

1 Panel dimension

Length – 6.9 feet, width – 3.8 feet

Mounting structure

GI / AL for 9 panels (5*2 or 3*3) Portrait pattern

Micro-Inverter


IQ 7A ACM - 09 NOS with all BOS

ACMCB, ACDB , Earthing kit , Included
Standard installation - Included, Civil work excluded
Microinverter Efficiency : 97%
ENVOY MONITORING SYSTEM - INCLUDED IN THIS PACKAGE * .
This Limited Warranty will not apply in the following circumstances if the Covered Product is not registered with Enphase and (where the Covered Product is a microinverter) continuously connected to the internet through an Envoy product within 45 consecutive days following the Warranty Start Date and continuously connected to the Internet..
Note:
This product requires installation by a certified installer. At checkout, you can request matching to an installer in your area.
Note
: It does not work when there is a power failure.
Sales ,Support & Delivery
: 9444733147 for Customized Installation.
INSTALLATION TEAM AVAILABLE
: CHENNAI , THIRUNELVELI , THOOTHUKUDI , KANYAKUMARI.