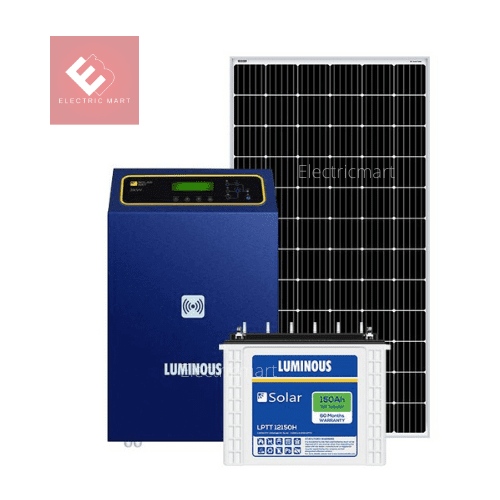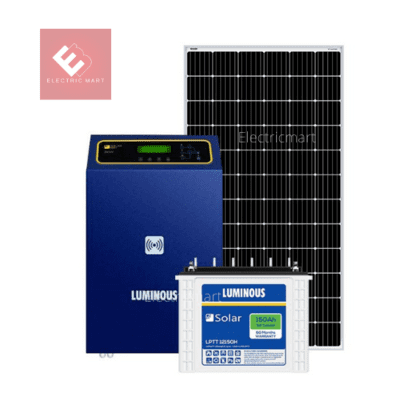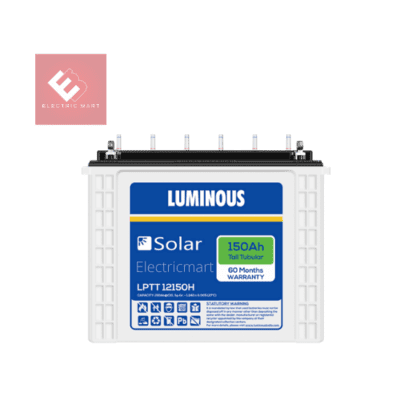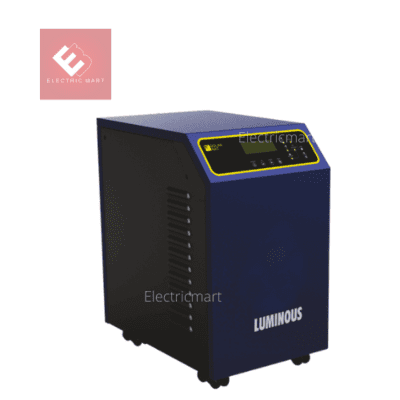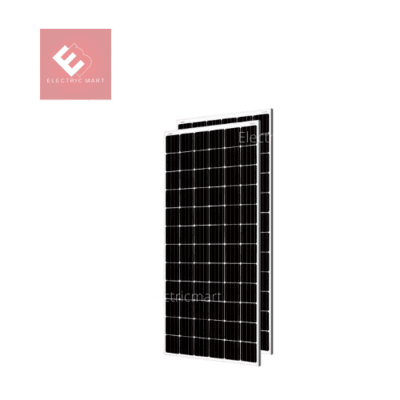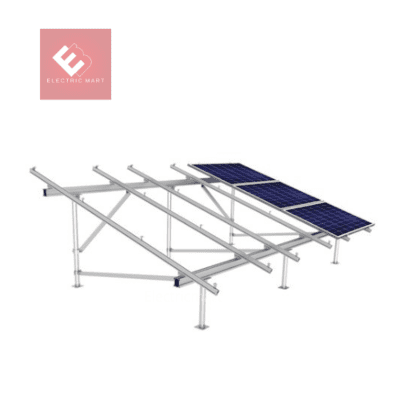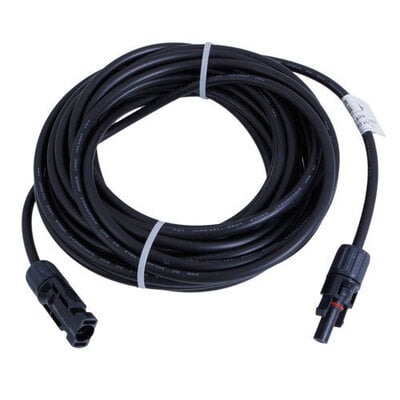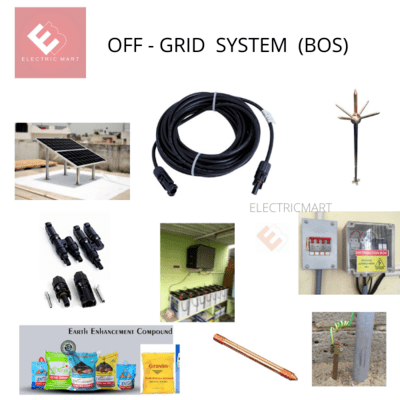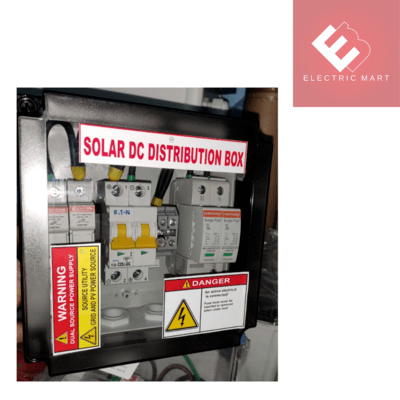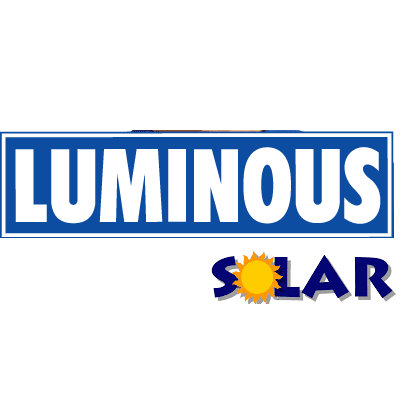 SOLAR OFF GRID COMBO - 5 KW (BIS CERTIFIED)
Non-returnable
Rs.345,000.00
Rs.472,000.00
5 KW OFF GRID SOLAR SYSTEM - LUMINOUS SOLAR OFF GRID COMBO
Solar Panel - MONO PERC (24V)
Mono PERC

solar panel

which is suitable for a wide range of applications. It comes with an additional back layer etching which helps the solar cells to absorb reflected or scattered sunlight which leads to increase in overall panel efficiency.
Solar PCU NXT+ 7.5 kVA /96V

Luminous Solar PCU NXT+ 7.5 kVA is a

BIS certified solar PCU

which is the ideal solution for off-grid applications. Designed to offer control, the PCU intelligently optimizes battery charging and power to load among Solar, Battery and Grid power.
Solar Battery - (150Ah)/12V
Luminous 150Ah solar battery is a

BIS certified C10

rated deep cycle battery which is specially designed for longer back up. It comes with a very low maintenance requirement and can handle extreme weather conditions assisting to achieve high temperature performance.
NOTE
: Government of India does not offer any subsidy on off grid solar systems.
COMBO TECHNICAL DETAILS :
THIS PACKAGE INCLUDES : SOLAR PANEL(MONO-PERC) , SOLAR INVERTER , SOLAR BATTERY , DCDB , ACMCB/ACCO , MC4 CONNECTORS , DC CABLE , EARTHING KIT & LIGHTINING ARRESTOR KIT.
Solar PCU – NXT+ 7.5 kVA - 01No
Rated AC power - 230V (Single Phase)
Max Supported Panel Power - 6 kW
Input Voltage Range: Voc - 160V-240V (extracts upto 30% more power from Panels), Vmp - 120V-210V
Charge Controller - MPPT
Nominal Battery Bank Voltage - 96V (Supports 8 Batteries)
Pure Sine Wave Output
Solar Battery - LPTT12150H (12V)
150 Ah Rated Capacity @ C10, 12V
Warranty - 60 Months
Tubular plate Technology - Next generation tall tubular battery with better charge acceptance and longer backup (BIS CERTIFIED )
No of Batteries in Combo - 8
Solar Panel(24V) - 12N
Capacity - 5kwp, 24V, Mono PERC Solar Panel
25 years performance warranty.
No of Panels in the Combo - 12 Nos
MOUNTING STRUCTURE - CUSTOMER SCOPE

INSTALLATION NOT INCLUDED IN THIS PACKAGE

EARTHING AND LIGHTINING ARRESTOR MUST FOR THIS COMBO PACKAGE

Note

: The given Cost doesn't included product installation.

Installation Cost

:

Rs. 10000/kwp*

With Installation Service (cost may vary as per the location and the scope of work)

Installation team available in

: Chennai , Vellore , Cuddalore , Kanyakumari only) For Details Related to Installation/ Transportation Kindly Contact

Our Sales Support : 9444733147.