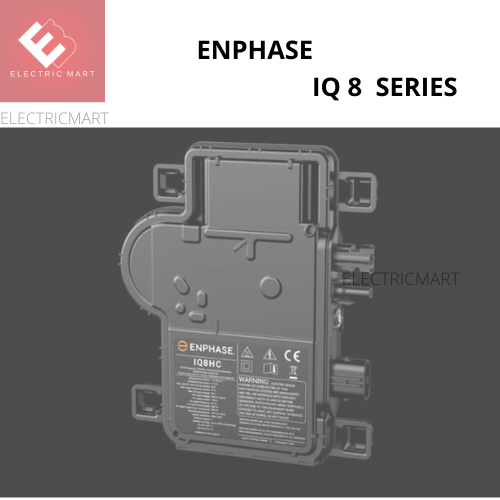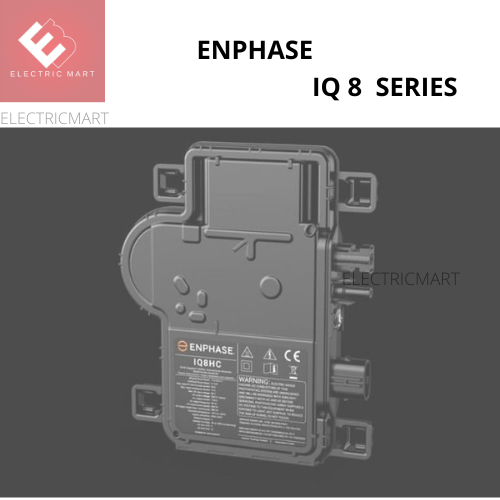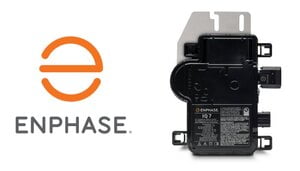 ENPHASE IQ8HC - 15YEARS WARRANTY
Non-returnable
Rs.12,500.00
Rs.16,500.00
Microinverter - IQ 8 Series with DC Connector
IQ8 Series Microinverters improve the reliability standards from previous generations with over a million hours of power-on testing—enabling Enphase to provide an industry-leading warranty.
The IQ8HC Microinverters have the highest energy production and reliability standards in the industry, and with rapid shutdown functionality, it meets the highest safety standards.
The high - Powered smart grid-ready Enphase IQ 8
Highest system efficiency.
Microinverters integrate with the Enphase IQ Envoy.
Monitoring and Analysis software .
Technical Specification :
Pack Contains : INVERTER & Q Cable - 01N
IQ Microinverters are IP67 certified with a double-insulated, corrosion-resistant polymer housing, so they're ready for just about anything Mother Nature can throw at them.
Commonly used module pairings: 360 W - 560 W
Maximum output power: 384 VA
Input voltage range: 18 – 60 V
Easy to install , Compatible with Half cell and Bi-facial
15 years warranty , extendable upto 25years .
Note: IQ8 Series Microinverters cannot be mixed together with previous generations of Enphase microinverters (IQ7 Series, IQ6 Series, etc.) in the same system.
Zero export device / Envoy system/Q Relay - Costs extra*
Installation Done by Our trained professionals.
We are Enphase Authorized Installer with Workmanship warranty.