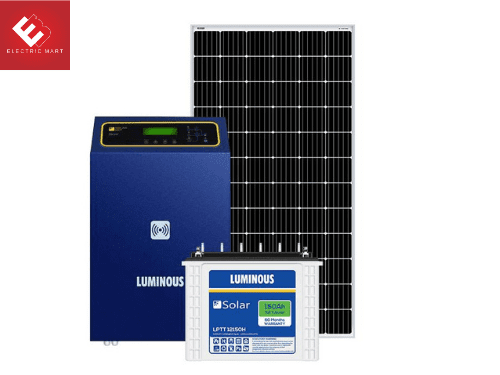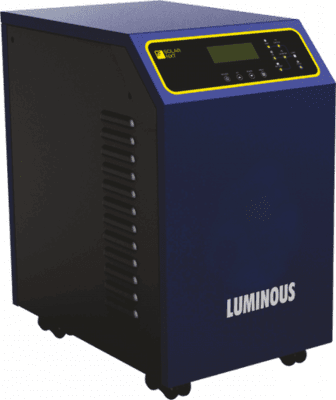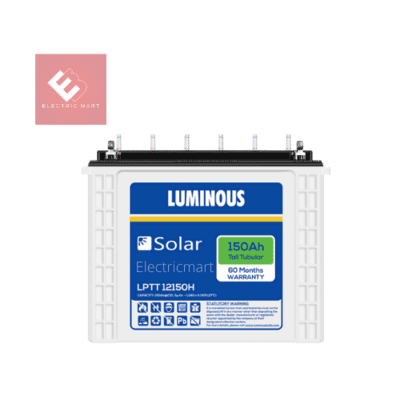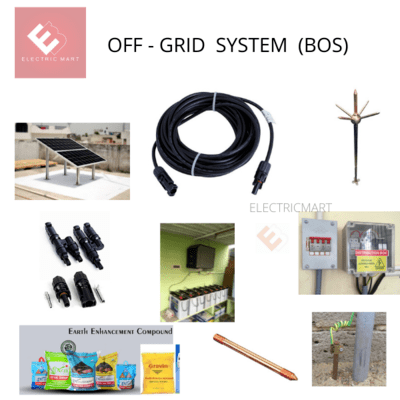 LUMINOUS OFF GRID SOLAR COMBO - 7.5 KW(MONO) BIS CERTIFIED
Non-returnable
Rs.484,000.00
Rs.542,000.00
SOLAR POWER GENERATION SYSTEM - 7.5 KW WITH MONO PERC PANELS
LUMINOUS 7.5 kw off grid solar system is India's best selling solar system designed to give 24*7 power in homes, Independent floors, Villas, offices. It is a powerful solar system that can run everything from solar, like Light, Fan, LED TV , 1.5ton, air conditioners, Water Heater, 1.5hp motors etc..
If you want, all your power equipment such as Fans, lights, Television, Refrigerator to be running on solar without using grid electricity, This solar system suites to you.
28-30 units generation every day
700 sq feet rooftop space required for installation.
NOTE
: Government of India does not offer any subsidy on off grid solar systems.
MAIN PRODUCTS
1) SOLAR PANELS : MONOCRYSTALLINE ( MONO - PERC)
NO OF PANELS IN THIS COMBO - 18 NOS
MONOCRYSTALLINE PERC PANELS - 7 KW
25 YEARS PERFORMANCE WARRANTY.
2) SOLAR PCU INVERTER : 9.5KVA / 120V (SINGLE PHASE )
NO OF INVERTER IN THIS COMBO - 01 NOS
MAXIMUM SUPPORTED PANEL POWER - 7000Wp
CHARGE CONTROLLER MPPT .
VA RATING - 9.5 KVA/120V
WARRANTY - 2 YEARS
3) SOLAR BATTERY : 150AH / 12V
NO OF BATTERIES IN THIS COMBO - 10 NOS
150AH RATED CAPACITY @C10, 12V
TALL TUBULAR BATTERY
WARRANTY 60 MONTHS
4) MOUNTING STRUCTURE - CUSTOMER SCOPE* OR CALL SALES SUPPORT FOR CUSTOMIZE
5) BOS : DC CABLES(50M) , DCDB (1) , ACMCB SET (1) MC4 CONNECTORS.
6) EARTHING KIT AND LIGHTINING ARRESTOR ROD INCLUDED.
EARTHING AND LIGHTING ARRESTOR COMPULSORY* TO CLAIM WARRANTY.
Note
: The given Cost doesn't included product installation. With Installation Service (cost may vary as per the location and the scope of work)
Installation Cost : 10000/kwp.
(Installation available in : Chennai , Vellore , Cuddalore , Kanyakumari only)

For Details Related to Installation/ Transportation Kindly Contact
Our Sales Support : 9444733147.